Free Comic Book Day 2017 is almost here! Come celebrate with us at Heroes, where besides a selection of free comics we'll have for you to choose from, we'll also be having special sales on almost everything in the store! Come in that day to see the crazy deals you're going to want to take advantage of! Bring your friends and family, dress up in costumes...it's a day for fun and superheroes!
Hope to see you there!

Heroes Comics & Cards Amazing Spider-Man #666 Comic Shop Variant!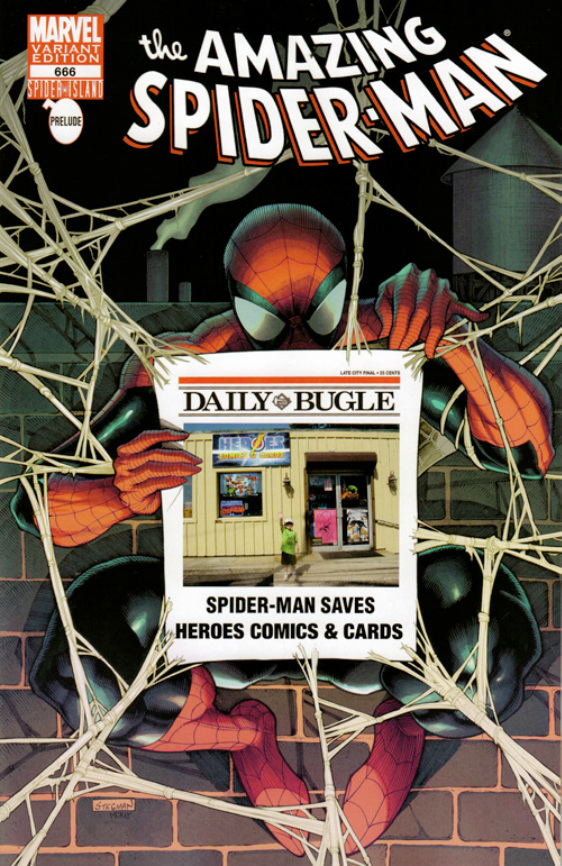 About Heroes Comics & Cards


A traditional comics and gaming store, Heroes has been in business since 1995. Carrying a full line of current comics, trade paperbacks and graphic novels, as well as t-shirts, toys, statues and all those other miscellaneous items that make going to the comic shop such a wonderful experience.

Heroes is also your one-stop place for gaming, including Friday Night Magic The Gathering tournaments. These weekly tournaments are a great way to hang out with friends, make new ones, and improve your skill at what is the most popular card game in the country.

Please check back, as this site will be undergoing some fun and exciting changes!