FYI everyone, books are here!



1/28 - 8:20 AM UPDATE

Books are in Norwalk, picking them up this morning. Should be ok for an 11:00 AM opening.


1/28 - 12:20 AM UPDATE

So, boxes have arrived in Hartford, on their way to Norwalk next. So SHOULD be there for me to pick-up tomorrow morning, but won't know for sure until I wake up and check in themorning. Will post an update then. Going to bed. G'nite all!

1/27 - 6:45 PM UPDATE

Well, that was much ado about nothing. However, since UPS basically shut down today, not exactly sure when I can pick up the books. Probably tomorrow morning, just not sure when/what time. I'll post up on here when I know for sure. If I can get them early enough, I should be able to get them out for a regular 11:00 AM opening. If it's later, I might have to open a little later. Again, watch here for an update.

Thanks, and hope everyone did well through the Not-Historical-At-All Blizzard 2015.
Heroes Comics & Cards Amazing Spider-Man #666 Comic Shop Variant!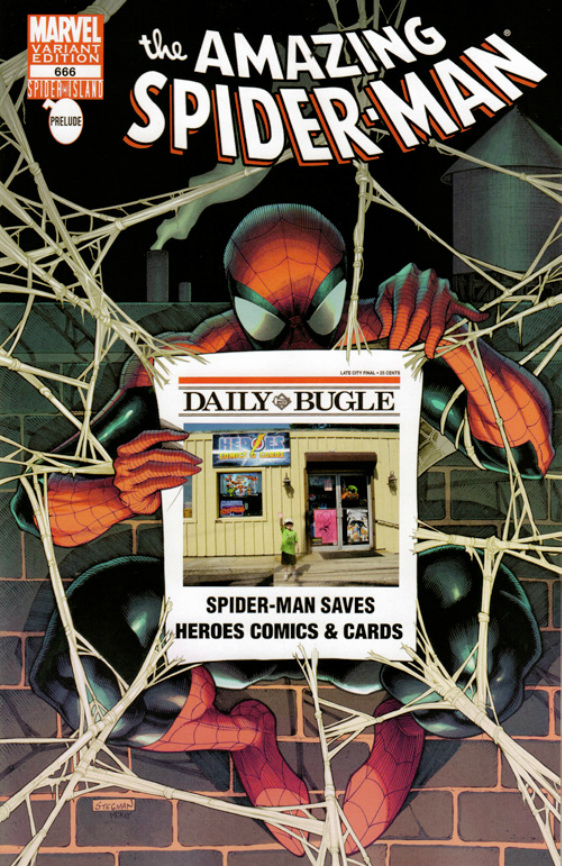 About Heroes Comics & Cards


A traditional comics and gaming store, Heroes has been in business since 1995. Carrying a full line of current comics, trade paperbacks and graphic novels, as well as t-shirts, toys, statues and all those other miscellaneous items that make going to the comic shop such a wonderful experience.

Heroes is also your one-stop place for gaming, including Friday Night Magic The Gathering tournaments. These weekly tournaments are a great way to hang out with friends, make new ones, and improve your skill at what is the most popular card game in the country.

Please check back, as this site will be undergoing some fun and exciting changes!