Free Comic Book Day 2015 is this Saturday! Stop by for your free comics, plus discounts on other comics, graphic novels, TPBs, toys, statues, T-Shirts, etc. There will also be:

Paul Kupperberg, former editor in chief for DC Comics, and a prolific writer of comic books, newspaper strips and much, much more, will be there signing. We'll have a selection of books to purchase that he can sign, or bring your own!

Our very own Sabrina will be doing some awesome face-painting, so figure out who you want to be, and she'll make it happen!

Doors open at 11:00 am, so be there as early as you can. The selection of free comics will be on tables in the center of the store, and they go quickly!

Thanks, and hope to see you there!


---
Heroes Comics & Cards Amazing Spider-Man #666 Comic Shop Variant!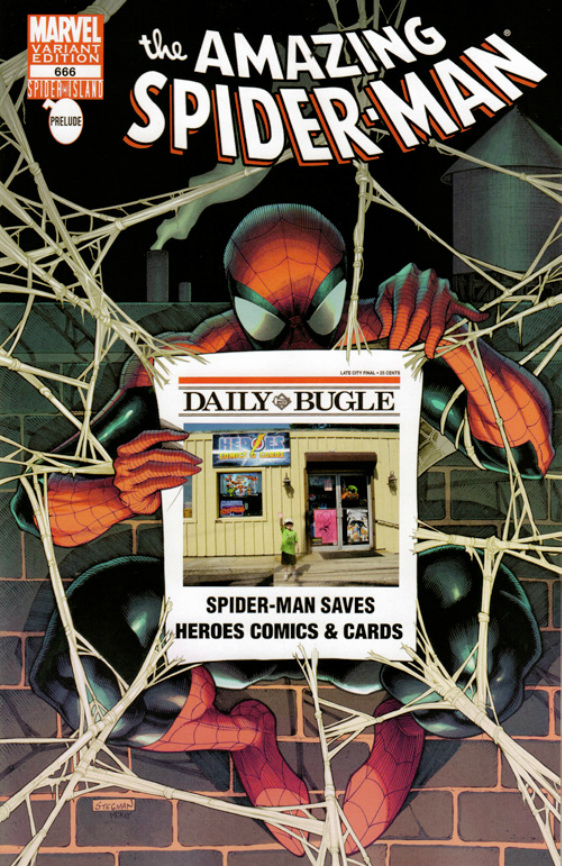 About Heroes Comics & Cards


A traditional comics and gaming store, Heroes has been in business since 1995. Carrying a full line of current comics, trade paperbacks and graphic novels, as well as t-shirts, toys, statues and all those other miscellaneous items that make going to the comic shop such a wonderful experience.

Heroes is also your one-stop place for gaming, including Friday Night Magic The Gathering tournaments. These weekly tournaments are a great way to hang out with friends, make new ones, and improve your skill at what is the most popular card game in the country.

Please check back, as this site will be undergoing some fun and exciting changes!